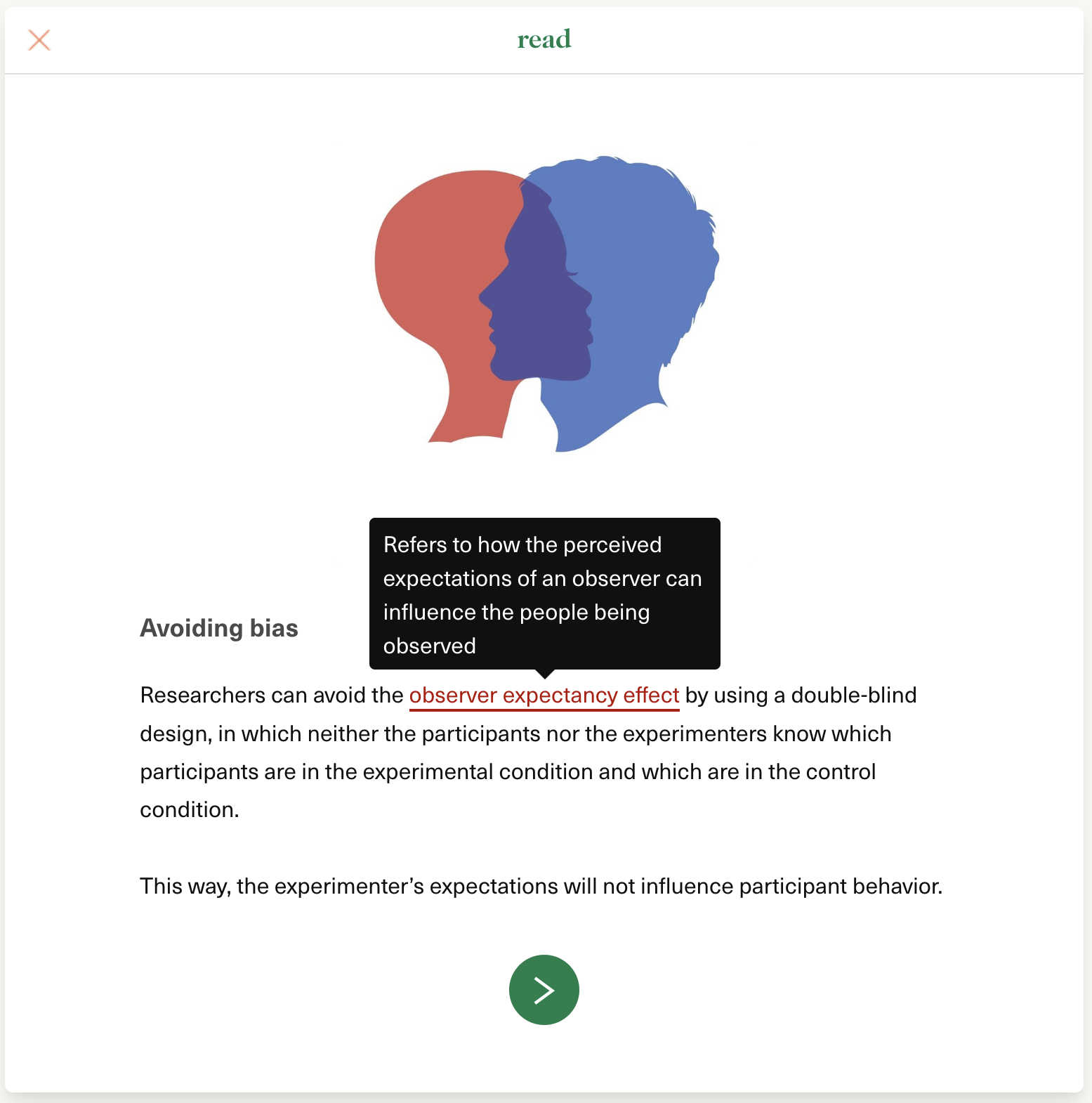 The inline explanation feature allows curators to display a short piece of text over specific words or phrases in their programs. Learners can bring out the inline explanation by hovering over the highlighted text.

Video tutorial

How to add an inline explanation
In Edit mode, find the speech bubble icon in any text editor box.


Highlight the word/phrase that you want to add an inline explanation and click the speech bubble icon



Type in your text and click Add



Words or phrases with an inline explanation will be underlined and highlighted in red.


To remove the inline explanation, delete and retype your word or phrase.