Introducing the latest tool we have added to our curators' arsenal... Word Puzzle! This interactive action allows you to design a simple word game, hangman style, for learners to solve within 60 seconds.

Here's a breakdown of how it works:


Learners are also able to share their timings to the group board upon solving the puzzle.



How to set it up:
It's easy! Select Word Puzzle in the action drawer and fill in three fields:
Question
Answer
Hint (optional)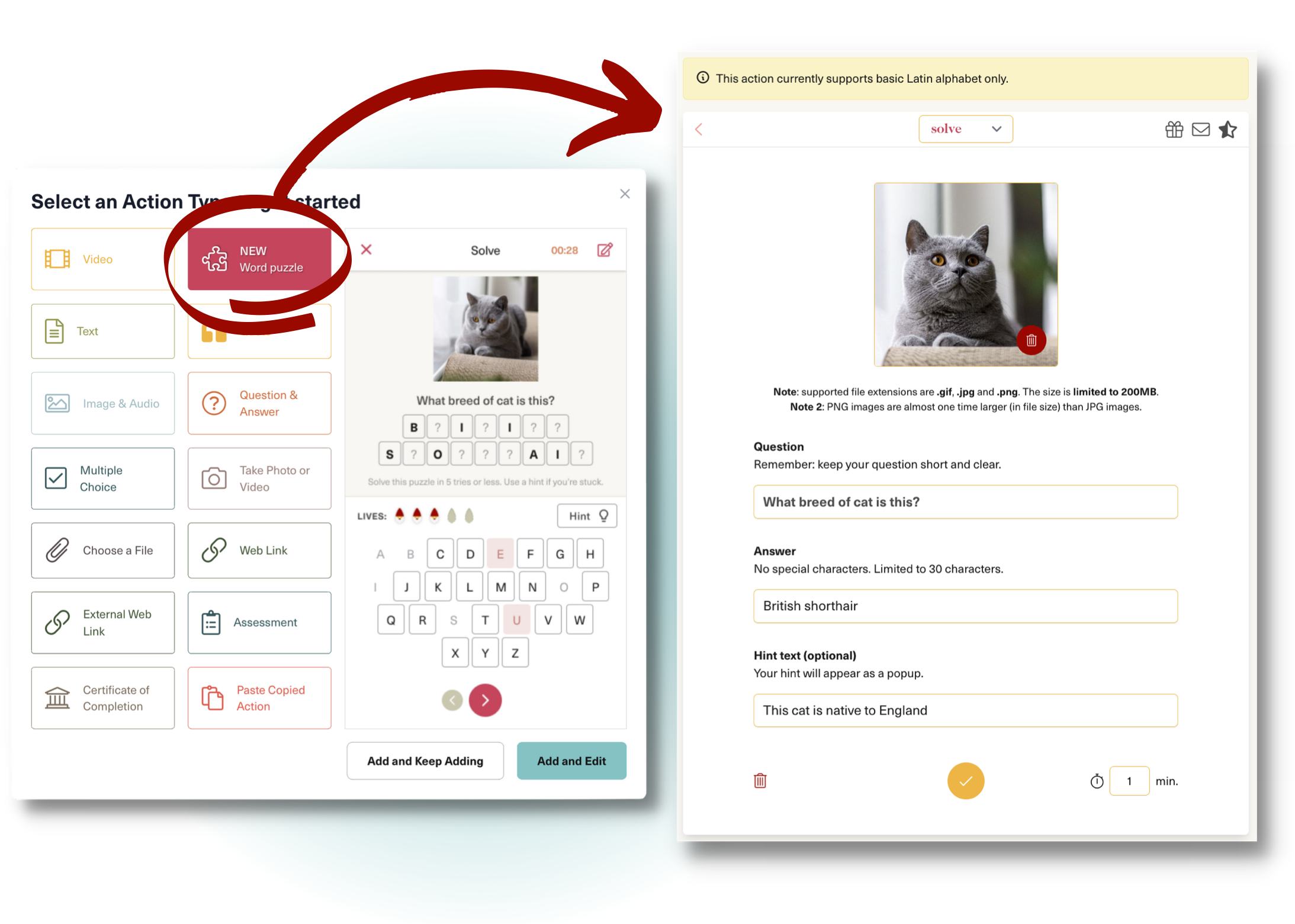 Things to note:
Answers are limited to 30 characters only.
Action currently supports the basic Latin/Roman alphabet only.
The 60 seconds time limit is NOT customizable.