What is Gnowbe Sandbox
Gnowbe Sandbox is the test environment group to which newly created programs are added by default. You will see a program in your Gnowbe Sandbox group if you are a curator of the program.
The Sandbox group you see on your account is personal, and nobody else can see the programs you create

unless you share co-curator rights with them - learn how here.
Curators will need to share their programs via user groups to make them available to learners - learn how here.
Click Groups on your homepage to find your Gnowbe Sandbox.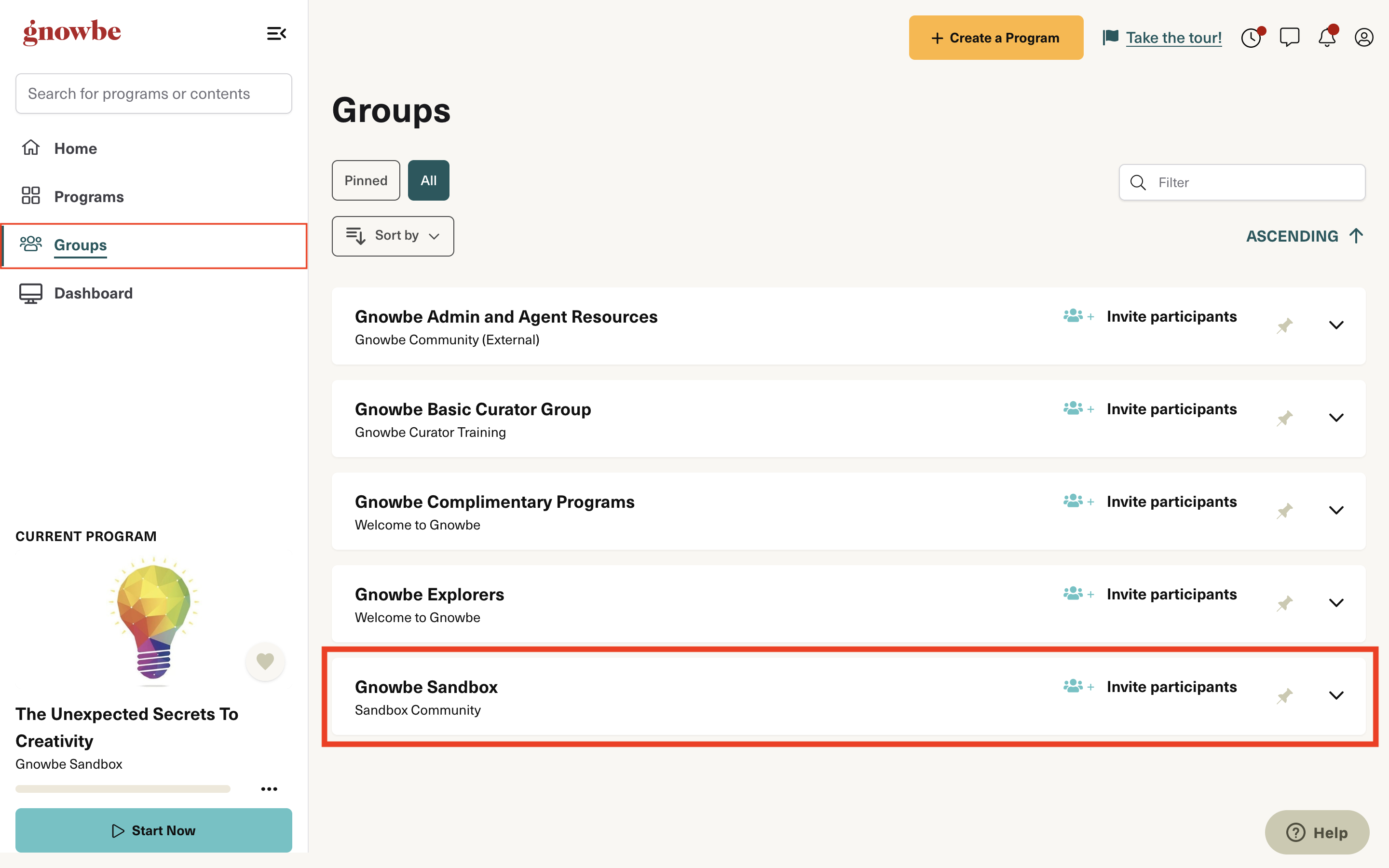 FAQs
There are too many programs in my program library. Can I delete my program from Sandbox?
No. You should

NOT

delete your program from the Sandbox group. Doing so will remove the program from ALL groups it has been shared with.


How can I organize my program library without deleting the programs?
You can archive your program(s). An archived program will not appear in your program library.


Why do I see duplicates of the same program? One is from my Sandbox group, and the other is from another group.
This happens because you are added as a learner in the other group.


After sharing my program, why do I only see the program in my Sandbox group and not the group it is shared with?


You must first be added as a learner in the user group where the program is shared to view the program in the group.